What's the reason for looking to find a home appliance technician in Pearland, Texas? Got a problem with the refrigerator, the microwave, or the stove? Or, want a new dryer or dishwasher installed? Whatever you may need today or tomorrow, one thing is for sure: the expertise of an appliance service technician will be necessary. Don't you believe so too?
That's if you want the service done right – hence, the appliance working right. And that's the whole value and the whole point of assigning your home appliance repair to a qualified professional. To have your service performed by a tech with the right qualifications and the expertise needed to complete a job, reach Pro Home Appliance Service Co.
Effortlessly book an appliance technician in Pearland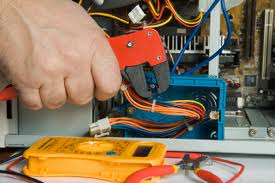 Feel absolutely free to reach our company whenever you need an appliance technician, Pearland repairs or any other service at all. If you seek a tech, you surely want some service. And when it comes to services on home appliances in Pearland, our company is the choice you can trust, afford, and count on. Not only do we keep the rates down but also take quick action to serve fast. And partner with responsive and fully committed techs who are ready to come to the rescue. Isn't it good to know that you can easily book an expert in home appliances repair technician?
We send a home appliance technician to offer the service needed
One of the greatest things when you turn to our team is that you can book a tech for any home appliances repair service, installations and tune ups included. When the time to get a new stove or dryer comes and when you decide to have the washer or the refrigerator maintained, it will take you a few minutes to set the service. Naturally, when there's a problem with the washer and you need repairs, or when there's trouble with the freezer and you must quickly find a kitchen appliance technician, the fact that you can call our team and immediately book the service will make a world of difference to your peace of mind.
Count on us for any appliance repair & service and expect great results
Simply put, you can book an appliance repair Pearland TX tech effortlessly. And for any service. More importantly, the service – whether an oven repair or washer installation, will be performed correctly, seamlessly. Since nobody wants anything less and everyone wants low prices, high quality, and the number of a Pearland appliance technician, hold on to our team's number to get all that and the professionalism you expect as a customer.